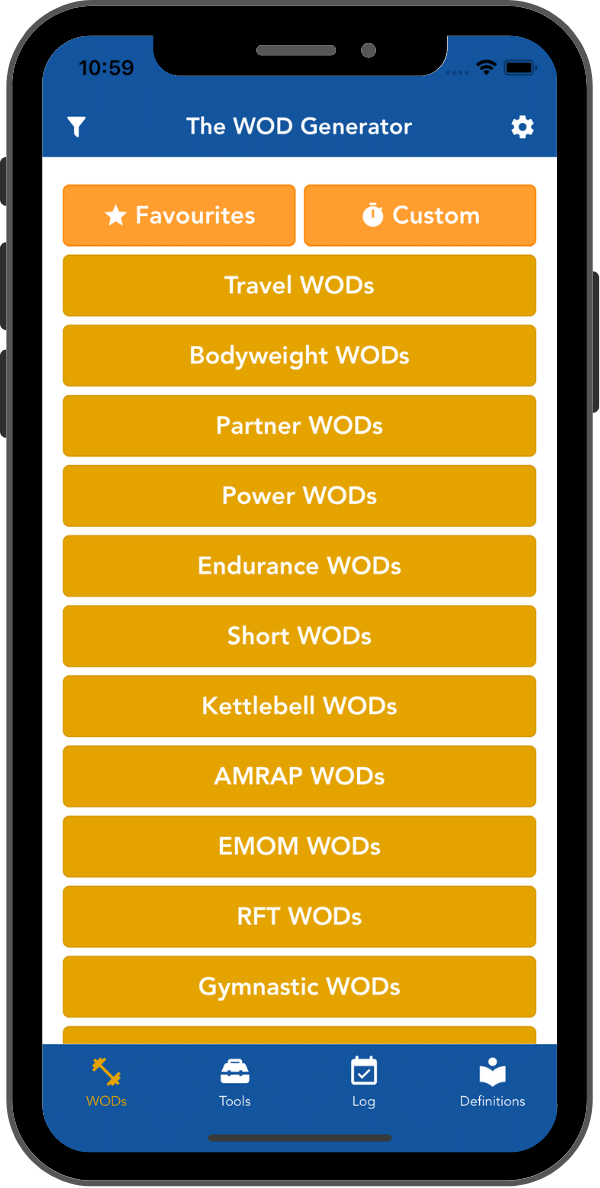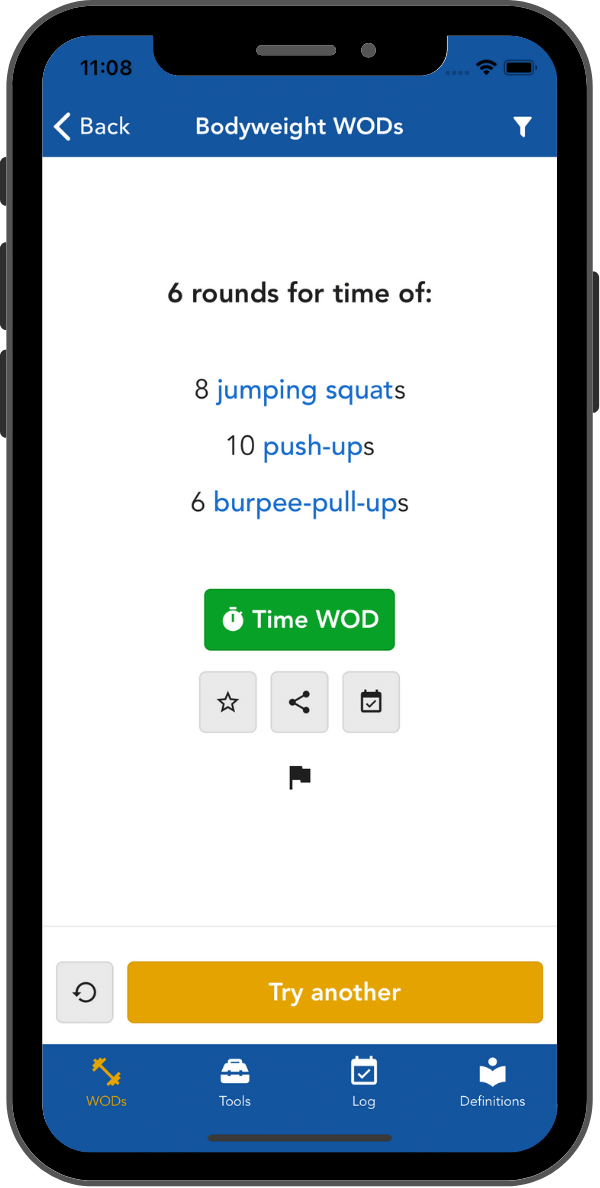 The WOD Generator
10,000+ unique WODs in an easy to consume format with full definitions. Generate workouts online, or on-the-go with our iOS and Android apps.
Generate a WOD
Features
The ultimate tool to get functionally fit - works on any device!
20+ WOD Categories
10,000+ workouts available across categories such as bodyweight, travel, power, kettlebell, AMRAP, EMOM, benchmark, partner, Open, and endurance
Full Definitions
Not sure what an exercise entails? No worries - we have a link to the definition of each exercise, movement and cross-training acronym within the WOD detail.
Generate some WODs now
Latest Articles
Articles, lists of workouts, mobile apps, and more resources to help you workout.
Download our Mobile Apps
Over 10,000 additional WODs, a timer, workout log, equipment filters and much more! Download for free on iOS and Android. See all features here.