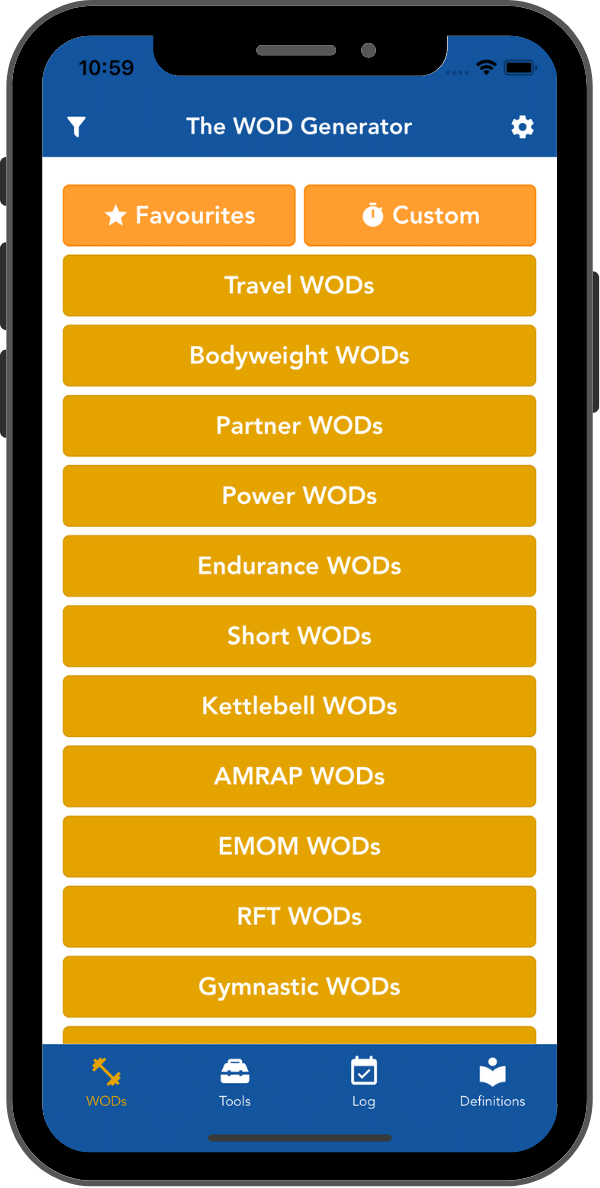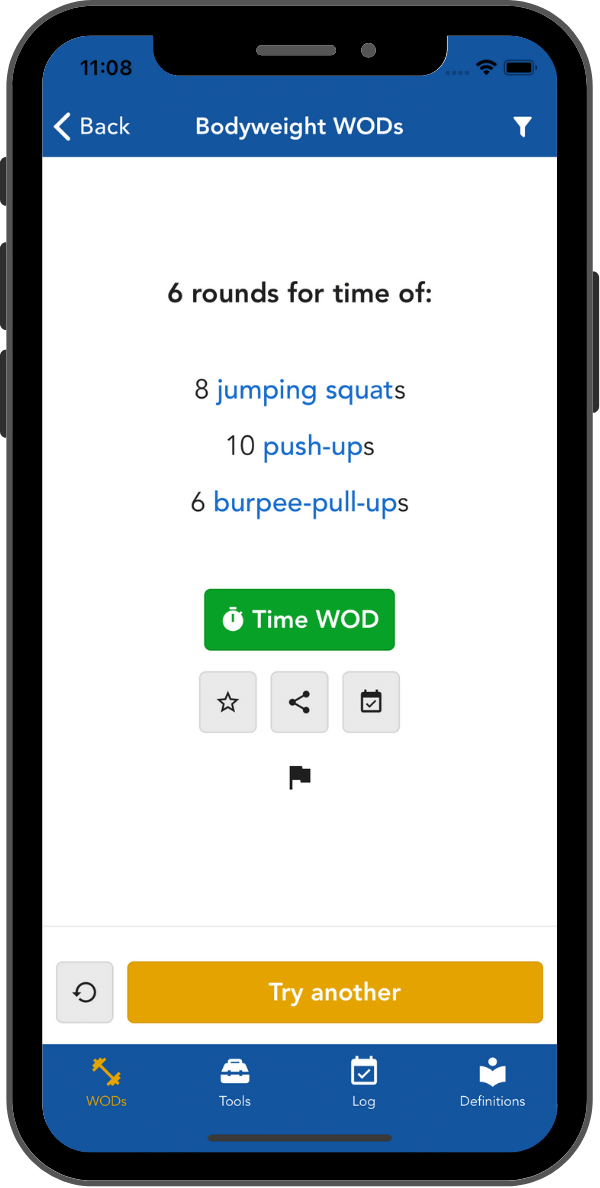 10,000+ intense WODs
Access over 10,000 WODs across 20+ categories. Easily scale down or up the workouts.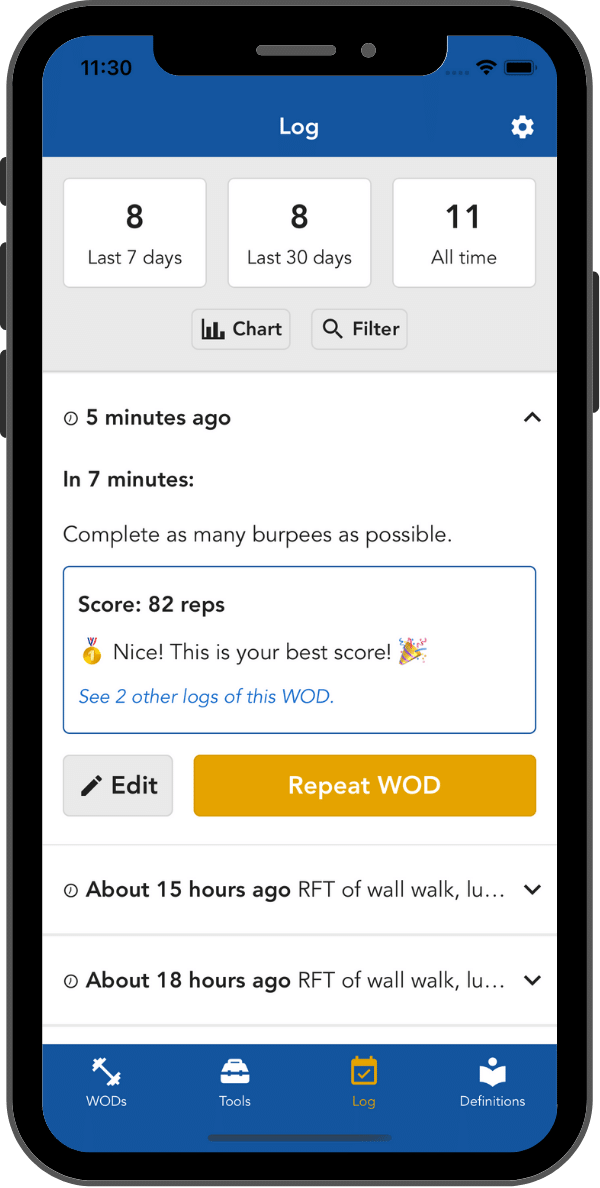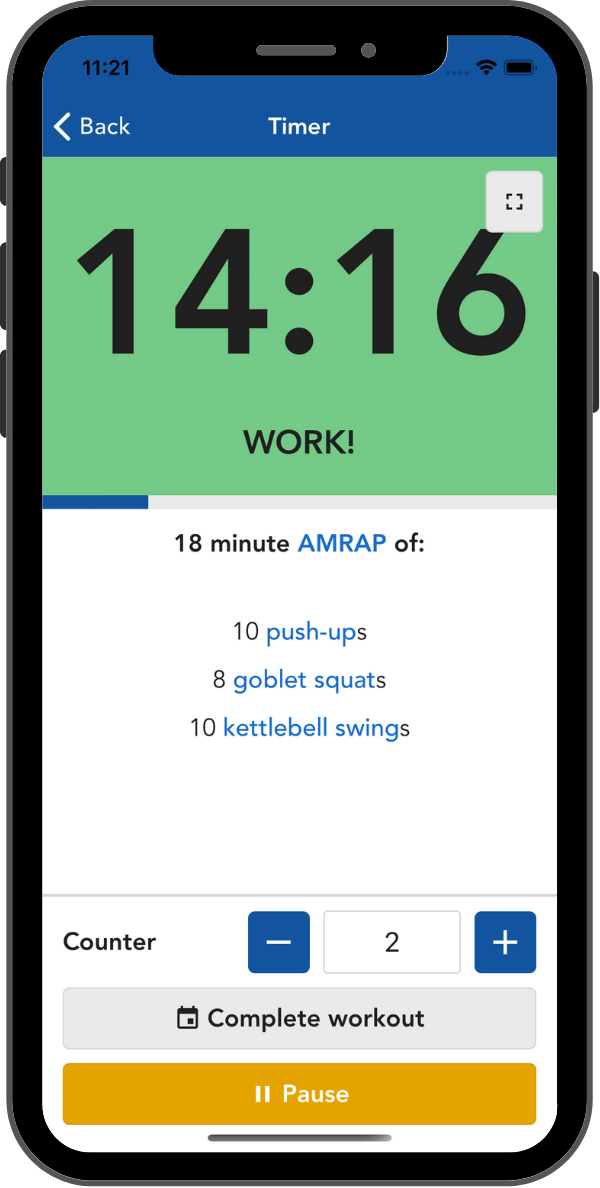 Time and log
Our Pro version includes a full WOD timer and workout log so you can track your performance.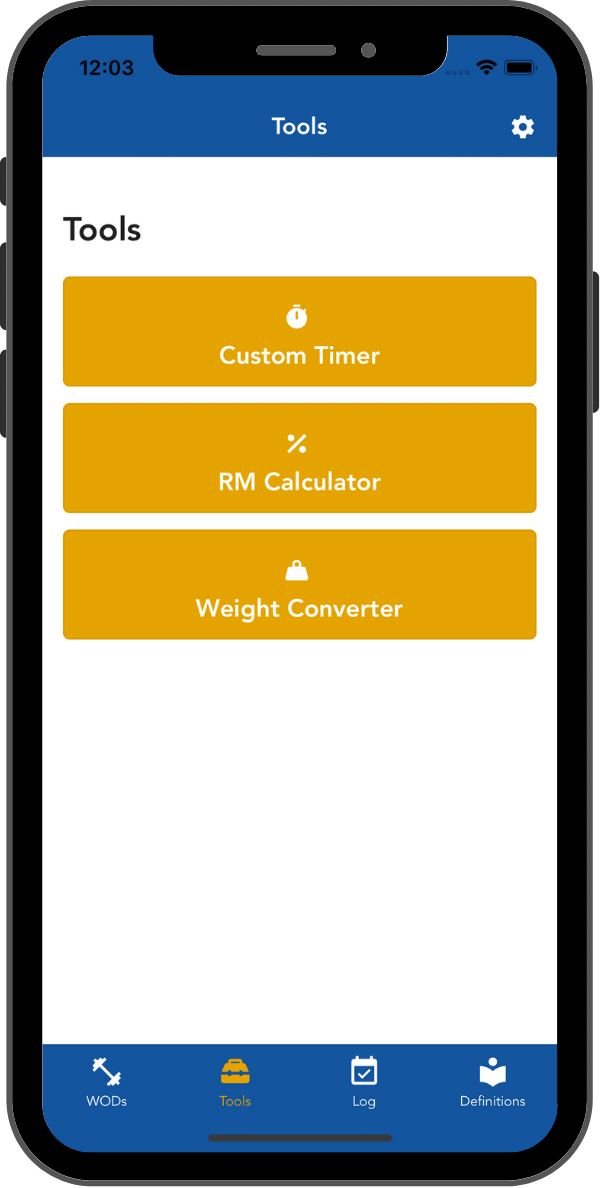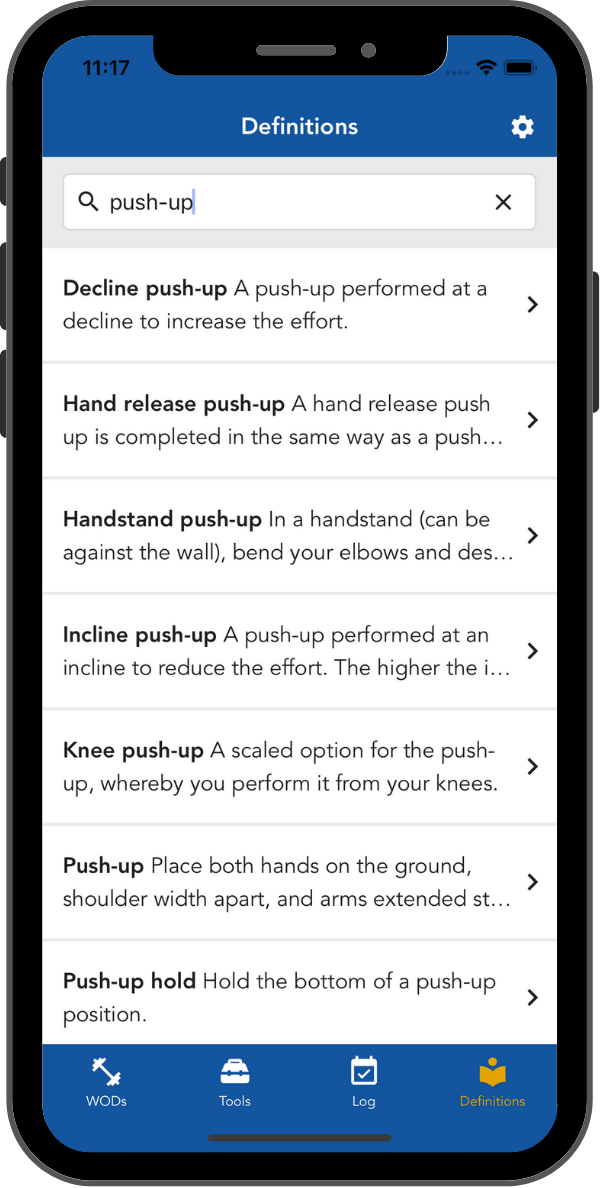 Full definitions and tools
All movements include full definitions, linked in-WOD. We include videos, scaling options and more where possible.
Additional tools include weight converters and a max repetition calculator.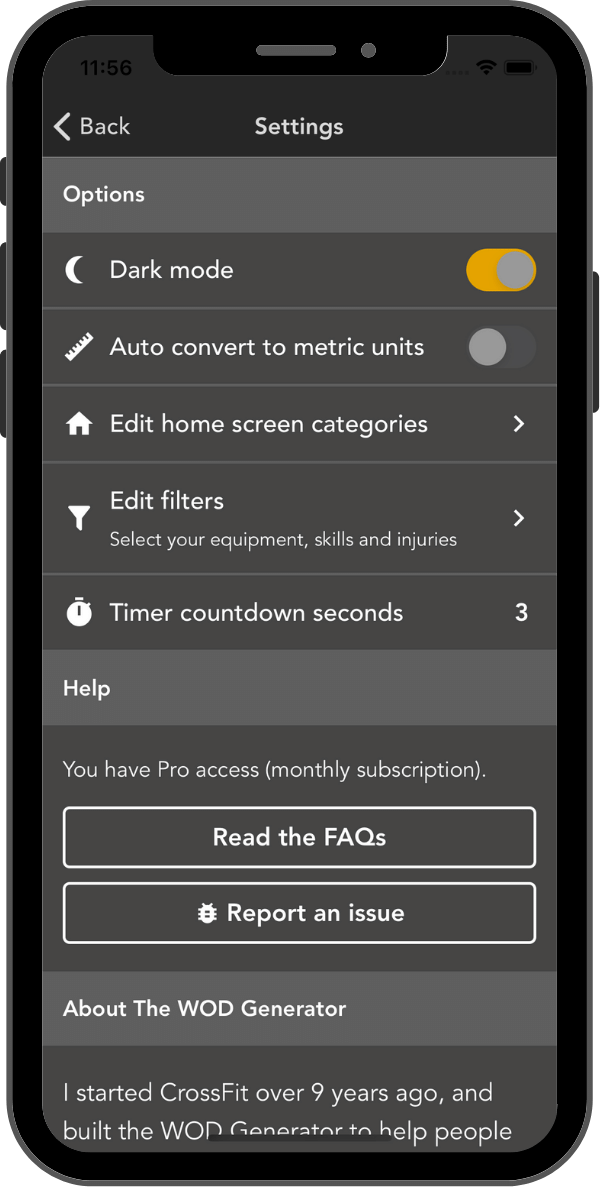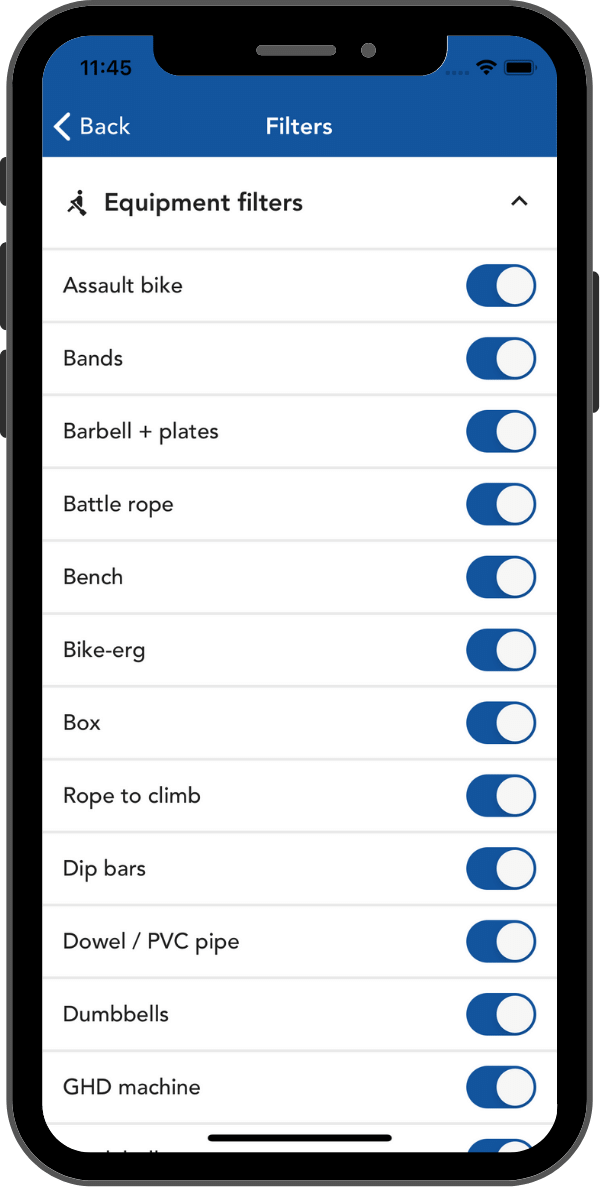 Super customisable
Filter by equipment, skills and / or injuries you might have. Easily scale up or down your WODs and use our flexible settings to WOD your way.
Download our Mobile Apps
Over 10,000 additional WODs, a timer, workout log, equipment filters and much more! Download for free on iOS and Android.